Enter to win a $100 gift card from ThriftSmart!
Recently, I started a new and exciting project. For the first time in our 9 year marriage, we moved into a house! We're still renting, but it's a real house, with a real yard and (2!) real linen closets. This is a big deal to me because I've never had these things before. I haven't always minded living in apartments or community living, but as my kids have gotten past the baby stage it has become apparent that we needed a little more separation from our neighbors.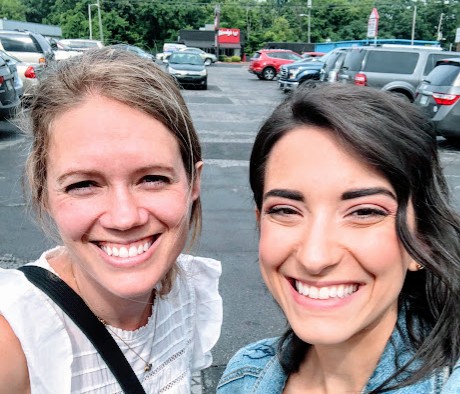 Our Big Move
Moving our family into a house has given us a lot more freedom. For example, now that we have a fenced in backyard, there's a lot more privacy when my kids decide to run out of the house in their birthday suit. It happens more than you might think, despite my best efforts to intercept them. Also, we can feel more comfortable having guests over without getting complaints from people below us about "heavy walking". I am a stay at home mom, and my husband works full time from home. Add that to the fact that we both like to use our home for entertaining and you can see why it is so important to me to have our house feel welcoming and meet our practical needs.
New House Challenges
Our move also presented a few challenges as well. For one, it is more expensive rent. Also, we have more square footage that needs to be filled a little bit to make it feel like a home. Basically, we upgraded to a place with an extra bedroom and an extra living room, but a really tight budget to do any decorating. Don't get me wrong, I'm not complaining. I am extremely thankful for what we have, and I would consider this a positive challenge to work through.
The Solution!
Which brings me to the exciting part of my project. I challenged myself to decorate my new home with a $100 budget to spend at ThriftSmart. Why ThriftSmart? I love how they are a Christian nonprofit that benefits local ministries and nonprofits. Also, they have a huge selection and an easy to follow sale calendar. I decided that spending my $100 at ThriftSmart would be the best use of my budget, especially on a sale day that offered 50% off the entire store.
The first step in my challenge was to decide what I needed. A little personal backstory: I have always avoided decorating. Early on in our marriage, I realized that my husband and I prefer different styles. Me being the type of person who really dislikes conflict, I took the easy way out and did the bare minimum in my home. Which is why we've been using our patio chairs at the dining table for the past 3 years. I couldn't bear the thought of choosing other chairs that James might not like. Once we moved into our new house I quickly realized that I needed to get over my paralysis. James and I had a quick heart to heart and agreed that we both kind of liked Moroccan style with lots and lots of plants and that I had his blessing to do what I thought was best with minimal complaints from him. Not that he had to like everything I chose, but he would keep negative comments to himself for the most part. Phew! That really took a big burden off me and showed a lot of maturity on his part.
Calling In A Favor
I called on my friend Ashley Friend for help. She has done an amazing job styling her own rental home in a creative and inexpensive way. After a crazy initial walkthrough (with all 5 of our kids!) we had a plan for our Thrift Smart run the following week. We had almost a blank canvass to create a family room and play room/ homeschool space with nothing but $100 and a couple existing pieces I already owned. I did give myself one extra exemption: rugs. We have a combination of wood laminate and terracotta tile floors which needed large area rugs for comfort and sound insulation. I purchased 2 9×12's on Amazon and paid a total of $200 after using credit card points, a gift card from my health insurance for hitting my step goals (yay!), and a new move discount from Amazon.
ThriftSmart Day! Ashley and I drove from Franklin to Nashville sans kids. The adventure could have ended here and we would have still had a blast, but the fun was really just beginning. Right away we found a gorgeous accent chair for $40, which would only be $20 on this 50% off sale day. We spent a couple of hours looking around and found so many items for my home. The store was busy, but not overcrowded. It was clean and easy to find things, and the staff was exceptionally helpful in assisting with large items. Ashley really has a gift of looking at something and visualizing its potential, which is NOT my strength.
In the end, we were hit our budget with a few cents to spare, $96.89. I still have some work ahead of me with painting some pieces of furniture and sewing some throw pillow cases, but our home feels like home finally. I may be hitting up the next 50% off the entire store sale day to grab a few lamps to switch out my existing ones, but it's totally livable for now. AND my husband said that "he doesn't hate everything". I'm considering that a success.
I want to encourage anyone out there who may feel overwhelmed with decorating your home. Here's what I learned from my little project: Relax. Don't be afraid to ask for help from your friends who you think may enjoy working with you. You don't have to have "the perfect home" that you see on Pinterest, and you can make it work for you within your budget if you're willing to put in a little extra time and effort. Also, you don't have to do everything all at once. Prioritize what you want/ need and break it down into smaller manageable steps. Finally, don't be afraid to step out of your comfort zone and try new things! Even if it doesn't work out the way you wanted it to, it's not the end of the world, and you might learn a lot through the process. Have fun!
Here are my favorite items we got on our $100 haul. All the furniture is solid wood and in good shape other than cosmetic damage which I'll eventually fix up. Also, look for some new articles coming in the near future from Ashley Friend sharing her "Thrifting Thursday" tips!
What We Got
Side table: $5
Side table/cabinet $12
Pair of side tables $5
Chest $10
Decorative gold tray $4
Accent chair $20
Gold pot $3
Large mirror $6
Planter $3
Baskets, $2-5
Material to recover throw pillows/ table runner $2-5
Enter to win a $100 gift card from ThriftSmart!
Originally I thought this would be our playroom/ homeschool room. I ended up deciding against that based on the fact that Jame's office was right down the hall and everyone was getting too easily distracted. Now it is our family room/ TV room.

One of a pair of side tables $5, basket $3

Chest $10. We found this beauty right as we were checking out. I didn't have a set place for it in my mind at the time, but it works perfectly here in our family room for extra storage for toys or blankets.. I will be painting it black.

accent chair $20, side table $5, basket for storing diapers $2

Wicker planter for my faux plant $2

This is now my kids play area/ homeschool space in our living room. We are farther away from the office now, and have plenty of light!

I found this couch on Facebook marketplace for $150 (including delivery!). My mom bought it for me as a housewarming gift. Also, I love how I can have my kid's toys in our living room and it still looks tasteful. We are having a lot less screen time now that their toys are in a separate room from the TV.

This is now my kids play area/ homeschool space in our living room. We are farther away from the office now, and have plenty of light!

Other half of the of side table pair $5. Yes, I bought a lot of tables, but that's because I have a lot of plants I want to display! I'm hoping my kids learn to leave them alone.

Side table/cabinet $12. Paired with some fresh slipcovers for my parson's chairs. It'll need a little sanding and some fresh stain, but I love the arch shapes and angles of this piece.

Vintage picnic basket $4. perfect for storing the kids play food next to their kitchen.

Gold pot $3, planter $3, large mirror $6. This is our side door and main entrance. I really needed a place to keep our shoes/ diaper bag/ keys/ misc stuff organized. I already had this cube organizer, and styled it with these things from ThriftSmart. When cold weather rolls around I'll add a coat tree.

Decorative gold tray $4. I just love this!

Curtains $3 each. I am using one as a table runner! It ties in the cooler colors of my kitchen with our Moroccan designs.

Curtains $3 each. I'll be sewing these into new cases for existing throw pillows.